2021
Holiday Match Challenge
Donate this holiday season and your gift will be matched, dollar for dollar, up to $500,000 if received before Dec 31.  Now is a great time to double your impact and help deliver new smiles and ongoing comprehensive care to children wishing for smiles.
You can make a wish come true for a child who wants nothing more than a new smile. Your generous gift today will help our local medical volunteers deliver free, safe surgery to children with cleft lip or palate, saving them from a lifetime of pain, isolation — or worse.
Donate by Dec 31 and your gift will be matched, dollar for dollar up to $500,000.
Our 2021 Impact Report is now available, highlighting the programs and new smiles that our partners and medical volunteers made possible.
Become a monthly
Smile Partner
Every gift leads to a smile and so much more.  By joining our family of monthly SMILE PARTNERS today you can experience the joy of delivering new smiles and comprehensive care to children with cleft lip and palate.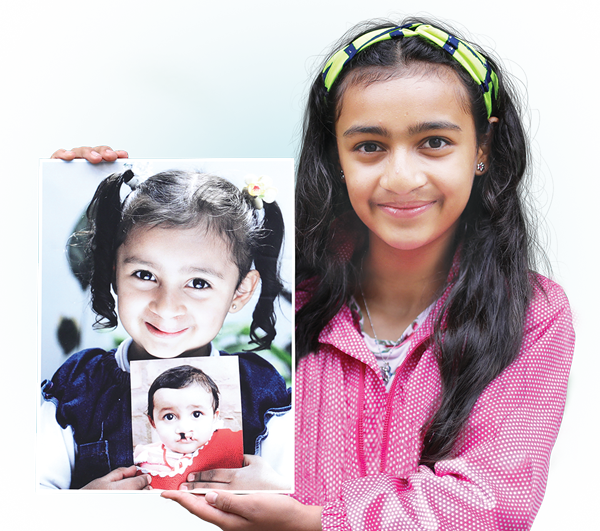 The 2021 Impact Report is now available. Click below to read about the impact you've had in the lives of children with cleft conditions.
Read Impact Report

You can now send e-cards to celebrate this Holiday Season with your friends and family.
Send eCard

Award Winning Story Telling:
Love Always Prevails
Operation Smile recently won two prestigious Gold Telly Awards for this story.
Watch Video

You can have a greater impact in the world than you ever thought possible by adding Operation Smile Canada as a beneficiary in your will, life insurance policy or retirement plan.
Learn More

You support medical and educational missions around the globe
Read about the life-saving and life-changing work made possible by incredible donors and volunteers.
Precious was born in March 2019 in the eastern region of Ghana and is the youngest of five children. Her mother Charlotte said Precious' cleft condition went undetected during her…
Amid the COVID-19 pandemic, Operation Smile remains committed to providing our patients with the highest quality of cleft surgery and comprehensive care, and we are working in close collaboration with…
It is a tradition, at the end of a medical mission, to gather together the "team" – that group of extraordinary people who came together to deliver new smiles to…