Infants born with cleft conditions like Janat struggle to survive
Will you help us save them and give them a new smile?
Hey Canada!
Ready to get fit, have fun and raise funds for new smiles?
Cyclists, spinners, walkers, and runners around Canada are signing up for Cycle for SMILES to raise funds in support of Operation Smile and children born with a cleft condition.
Don't miss out on the fun, sign up or donate today!
Celebrating our Champions
Your Summer Smile Report is out! It is brimming with good news like Efren's story and more heartwarming stories of how your partnership helps change the lives of children with cleft conditions.
Operation Smile Canada has launched our 2023 outreach campaign. As our supporter, you may receive a phone call in the coming weeks.
In partnership with Globalfaces Direct, our representatives will be knocking on doors in certain areas of Southern Ontario, Manitoba and Alberta to help create more smiles for waiting children. Our community representatives knocking on your door will be wearing blue vests with our Operation Smile Canada logo on the front and back. You might receive a follow-up call from 1-844-720-2372 (toll-free) or 1-647-479-0396 (local) or 1-778-817-0322 (AB).
If you have any questions about this campaign, please contact our Donor Care team at 1-844-376-4530 or by email at: [email protected]. Thank you.
Become a monthly
Smile Partner
Every gift leads to a smile and so much more.  By joining our family of monthly SMILE PARTNERS today you can experience the joy of delivering new smiles and comprehensive care to children with cleft lip and palate.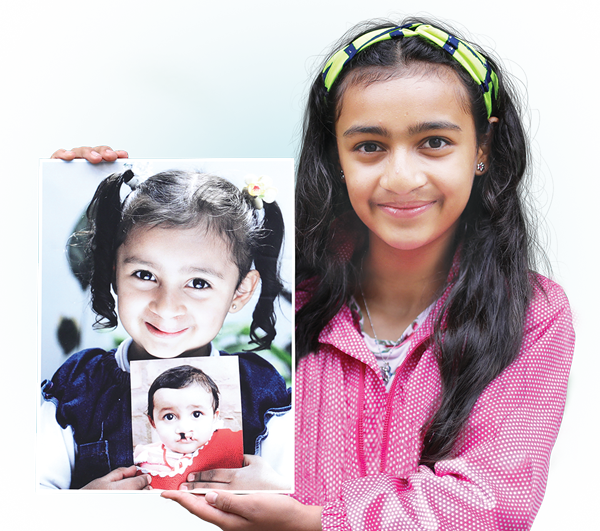 The 2022 Impact Report is here. Click below to read about the impact you've had in the lives of children with cleft conditions.
Read Impact Report

You can send e-cards to honour someone special, mark an anniversary, or celebrate a birthday.
Send E-Card

Award Winning Story Telling:
Love Always Prevails
Operation Smile recently won two prestigious Gold Telly Awards for this story.
Watch Video

You can have a greater impact in the world than you ever thought possible by adding Operation Smile Canada as a beneficiary in your will, life insurance policy or retirement plan.
Learn More

You support medical and educational programs around the globe
Read about the life-saving and life-changing work made possible by incredible donors and volunteers.
For National Cleft & Craniofacial Awareness and Prevention Month, we're celebrating the resilient, brave, and vibrant children and families in our care who are wishing for new smiles – and…
Operation Smile is celebrating new smiles and the bright futures you have helped deliver to children like Efren, who have been patiently waiting for the care they so deserve. As…
Sandy was heartbroken to see how people treated Dilan differently. She thought her son was beautiful and wanted her community to look past his cleft condition. When Sandy saw her…