Canadians Deliver
New Smiles in Guatemala
The life-changing impact of our volunteers
Our volunteers are an invaluable pillar of Operation Smile's foundation and success. We are entirely grateful for their tireless work, caring for our patients and helping build stronger healthcare systems worldwide.
In June 2022, Canadian medical volunteers Mike Bezuhly, Shannon MacDonald, Candace Mielnichuk, Art Rideout, Kelly Raymond, and Leif Sigurdson joined a team of more than 50 global medical volunteers at Hospital Materno Infantil Juan Pablo II in Guatemala City.
Of the 80 patients screened at the hospital, 60 patients received surgeries. Your generosity helped bring 52 new smiles to children born with cleft conditions whose families otherwise would not have been able to afford their life-changing cleft surgeries.
Like our volunteers, YOU are an invaluable pillar of Operation Smile's success. Your impact on Guatemalan children like 11-month-old Jobito goes beyond just surgery. Though Jobito weighed seven pounds at birth, his health was at risk due to his cleft lip and cleft palate. Fortunately, a colleague of Jobito's father referred the family to Operation Smile in Guatemala.
Our dental volunteers immediately fitted Jobito with an obturator (feeding plate), but he continued to lose weight because his mother, Lilia's, breast milk never came in. Compassionate Operation Smile partners like you helped Jobito receive the vital nutrients to help him gain weight and thrive. His family received a monthly box of formula, high-protein soy cereal, fruits, and vegetables as part of the Nutrition Box program.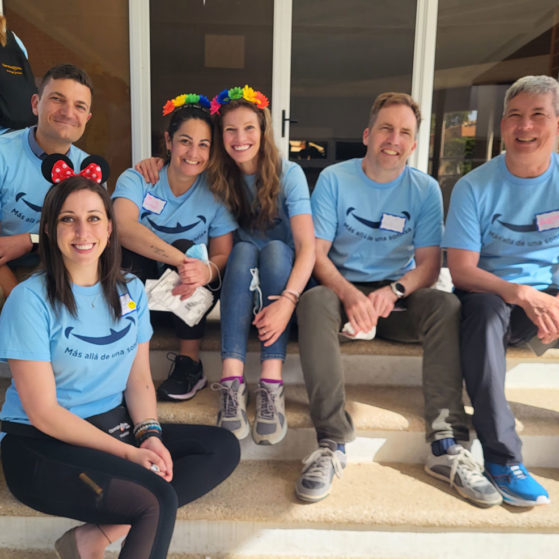 When Jobito was finally strong enough, he was scheduled for his first cleft surgery under the skilled care of Operation Smile's medical volunteers. Together, with your support and the contributions of our Canadian and global medical volunteers, we are making life-changing differences for children with cleft conditions in Guatemala.
Thank you to each and every medical volunteer for keeping us safe and healthy every day.